Back at the start of my blogging journey, I was REALLY into setting monthly goals. Did I achieve them? Not necessarily. Were they helpful in me getting my life on track? Most definitely! While I was in college, monthly goals fell by the wayside (and let's be real, COVID didn't help at all), but now that I'm out of college, I've been slowly planning how I used to, and it's been so good for me!
Today, I'll be walking through my monthly planning routines. I really like having a monthly plan, because it gives some structure about the overall trajectory of my month. It's not as broad as a yearly goal, and not as confining as a weekly or daily goal. Knowing approximately where I want to end the month at works really well with my brain and my lifestyle, and I've really been enjoying setting my monthly goals again!
My monthly routine is a process that takes me a couple hours when I am taking my time. I don't do each of these steps in depth every month, so it definitely doesn't take that much time every month, but I do really like taking a weekend afternoon to just chill and plan out my upcoming month!
Check New Year's Goals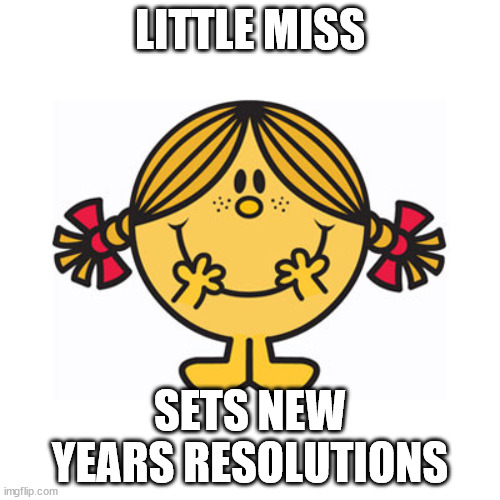 One thing about me is that I WILL set New Year's Resolutions. Setting new yearly goals at the start of a new year is truly one of my favorite times of the year, and I make it A Whole Deal.
The first thing I will do when I'm setting new monthly goals is to look back at the goals I set for the year overall, and pick out which goals I want to focus on for the month. Is there a quantitative number that I can try to hit (such as $ to make or # of instagram followers), or is there a goal I can try to take a step towards (such as updating my resume)? I break these goals down into a piece that is attainable in a month, and use that to guide my monthly goals.
Set Goals For the Month
Oftentimes, when I take goals from the yearly view, it is still broad and undefined, so I break it down. I also like breaking large scale goals down into daily tasks to achieve. For example, if one of my goals is to "sort through my email," this is the step where I set my monthly goal to be "spend 30 minutes each day sorting emails." If my goal is to "gain 100 instagram followers," my goal will be "comment on 20 instagram posts a day and post 3 times a week".
Assigning a quantifiable number to an otherwise vague goal makes it much easier to strive towards. I then make a list of all the habits/tasks I want to get done in a day, and write it down. I usually strive towards setting about 10-15 goals, ranging from small goals like "make bed everyday" to much larger ones like "reach out to 25 brands".
Set Up Monthly Bullet Journal Spread and Notion Page
Once I have my monthly goals in hand, I set up my planners. Right now, I use a bullet journal and Notion to plan, so I make my monthly pages for them. Pretty straightforward, but very handy.
Outline Upcoming Dates in the Month and Split Into Weeks
Next, I look at the upcoming month and pick out any due dates, important dates, and events that I have planned, and put them into my calendar. If there are tasks that need to be done on certain weeks, I write them into my calendar. I basically just take the broader monthly goals and split it up into weeks, so that I'm not scrambling at the end of the month to accomplish all of them.
Wrap Up Previous Month
I also take some time to go through my planners from the previous month and check off any tasks that I didn't check off, as well as migrate any tasks that I didn't end up completing into the new monthly tasks. I also look through my bullet journal brain dump from the previous month and transfer that information as necessary. Overall, I just tie up any loose ends!
Monthly Journal Entry
Last, I do my internal processing. I usually use the prompts from this pinterest post, but there are a lot of Pinterest posts (and posts on other social media platforms) with monthly recap prompts. Some of my favorites are:
What was the highlight of your past month? What was the worst part of your last month?
How are you feeling about this upcoming month?
What are you looking forwards to this month?
In an ideal world, what will your life look like at the end of this month?
I like doing this step at the end because I'll have gotten an idea of what I'm doing in the upcoming month and can properly parse the information.
---
that's my monthly planning routine! do you set monthly goals? what steps do you take that are like mine, and what do you do different? I would love to know!